4-07-2007
YO YO YO, PG IN THE HOUSE 2007!
COLORADO , I'll see ya this month! PHX, LA, VEGAS yer next.. This summer USA!
Oh , by the way.... HELL NO, I am not involved in playing with "Pretty Boy Floyd" (Steve Sex Summers and his "backup band" of non original members) again.. You know what they say "Birds of a feather......" so true , so true. What a healthy bunch! LOL
CIAO
EE
2-18-07
I tried to be nice but wasn't allowed to be..... So read my Myspace blog for a good laugh. On another note I have a new webpage coming up at
http://eddieelectra.tripod.com
this site will be in existance only to link to the new one coming soon! Take Care.
PSYCHO GYPSY'S FIRST SHOW IN 7 years is going to be FRIDAY APRIL 27th in GUNNISON, CO @ TIMBERS go to myspace.com/timbersandcantina for more details... . This is the tour kickoff, more dates to follow!
EE
2-11-07
Sorry I haven't updated in a while, I've been very busy and as a result have very little time. My old band Psycho Gypsy has in fact reformed! Our old Drummer Mykel Geymann died last year in a Motorcycle Accident and it really affected me. I Started thinking of our old band and really missed Psycho Gypsy and what it could of been. I had done a few tours with the Creeps that stopped through Colorado where Psycho Gypsy member Timm Tantrum had been living and really started considering bringing the Gypsy back.
We enlisted Timm's band mate Josh Jericho on the bass, and will be announcing the drummer very soon. I'm very excited with what's going on.
On another note , I talked to Traci today from my ex band the Creeps, and it looks like we have decided to just bury the hatchet as far as all the BS that went down last year. I said some shitty things and so did they. Sure We can't go back, but we can CHOOSE to decide how to act from this point on. I can truly say at this point , I am happy for them to still be doing what they like, and hope they can see it in their hearts to feel the same for me. I stopped badmouthing them a long time ago, and hope they can do the same. Things will never be the same between us, but we don't have to keep being evil towards one another and I hope we are at point in our lives to do just that.
Anyways the year is looking great! We have shows planned for Colorado, Vegas , Phx, and Hollywood in the next few months. Hope to see ya there!
Take Care!
EE
10-07-06
Life has a funny way of working itself out sometimes.... ;)
EE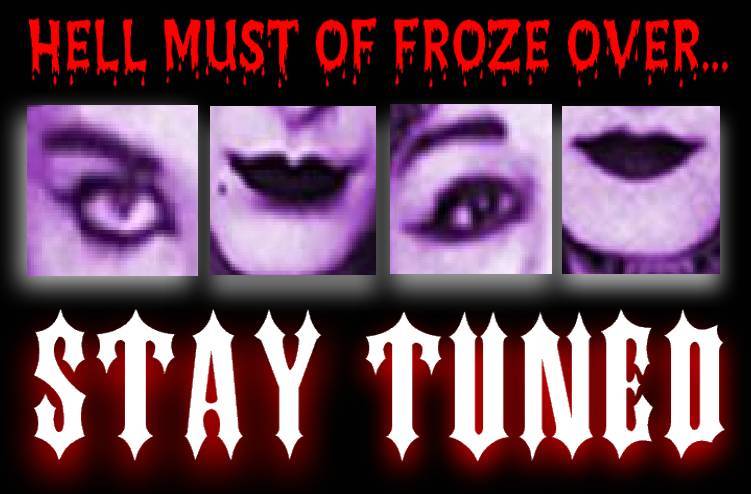 Japanese Band " THE PIASS"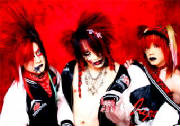 No, it's not the Creeps! It's THE PIASS!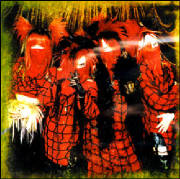 COINCIDENCE????
9-15-2006

Hey Peeps, I was forwarded the "official statement" composed and released by the Spokeswoman of my previous band regarding my split.

Everyone has thier own story... If I DID become "sloppy or uninterested" this last year, I do apologize.

You SHOULD put as much passion into a perfomance whether it's 10 people , or 10,000 people.. Unfortunetly The last "tour" we did there was maybe 10 people MAX at most clubs... The Promoters were LOSING MONEY left and right.........

True I lost interest in the band as a whole, which was due to years of drama substance abuse (myself and others), and not being allowed to make any business/creative decisions at all.

With the same passion that I was asked to become a part of this band and moved to Los Angeles from Arizona to do so, is the same passion that was used to push me out of the band.

I would never have joined this project if I didn't believe in it in the beginning, however, never make the assumption that you are a "Peppermint Creep" , There is only one.. his name is Traci Michaelz, the true talent and heart in this project..

To the rest.. hold on, enjoy the ride, and much success...

Peace Out

EE

P.S. Does anyone else find that the "new song" they put out (Which is actually yet ANOTHER tired OLD song we used to rehearse) sounds (mysteriously/coincidental of course) EXACTLY like MURDERDOLLS "Love at first fright"?

;)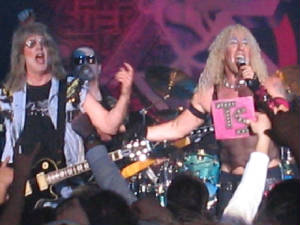 "I cannot believe, I'm right here watching Twisted Sister! "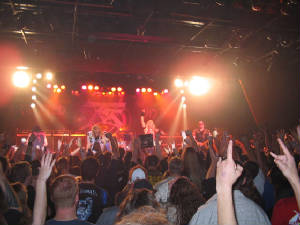 Twisted Fucking Sister!!!!!!! 4-9-2005 @ Silveton Casino!!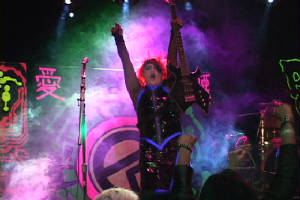 EDDIE ELECTRA